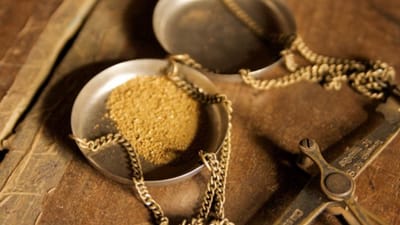 MONETISATION IN WEST AFRICA.
Goldfella - acting on behalf of Gulf Gold Refinery Services of Dubai - are pleased to offer miners the opportunity to monetise small quantities of gold - on site.
This cash can be used to make payment for local taxes and export costs - on future consignments which are shipped to Gulf Gold Refinery Services in Dubai.
Gold must be in the form of Dore Bars and up to 5 kilos can be monetised at one time .
This is how the Monetisation scheme works ; -
1. Following an intial on-site meeeting between our C.E.O. and the miner - or miner's co-operative - & the testing of the Gold for sale - Goldfella will lodge a $15,000 engagement fee with Gulf Gold /Refinery Services Bank - on their behalf.
2. This $15,000 engagement fee is fully refundable to Goldfella and will be repaid from the proceeds of the Gold Sale.
3. After the engagement fee has been paid into Gulf Gold Refinery Services Bank then our C.E.O. will arrange for cash to be available to pay for the purchase of the Gold
4. Our C.E.O. will fly to the miner or seller and, on-site , he will test the gold for a second time – using a static Niton XRF analyser
5. The purity or karat of the gold is then to be agreed between the seller and our C.E.O.
6. Payment will then be made – at the agreed rate – in cash.
7. Finally, our C.E.O. will hand-deliver the gold to Gulf gold Refinery Services in Dubai - for assay & sale.